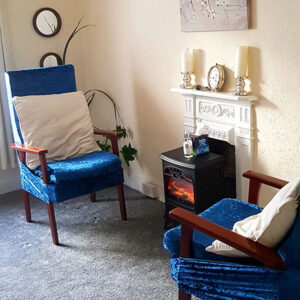 Colette Laffey MIAHIP
Colette completed her four-year professional Dip. Psych. in the Tracht Psychotherapy Foundation in 2010.
At present she works in private practice with both adults and adolescents from her base in a centrally located office in Woodquay, Galway city. She also sees clients in Connemara, Co. Galway
In addition to this professional training Colette holds a certificate in counselling skills from NUIM and has qualified in Social care in NUIG.
Her background of over twenty years experience, is in Social care, with a focus on disability and advocacy. Colette has previously managed a small community led charity based in the west of Ireland, Connemara Therapeutic Riding. This is a social enterprise for adults and children with additional needs.
Colette works as an affiliate therapist with Towards Healing, an independent organisation providing professional support for those who have experienced institutional, clerical or religious abuse in Ireland. She has worked for a major suicide prevention charity and has experience working as a group Leader for a Strengthening families programme in the Connemara area.
Colette is an accredited member of The Irish Association for Integrative and Humanistic Psychotherapy and holds full professional insurance.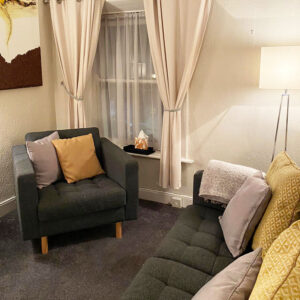 Valerie Lawless MIAHIP
Valerie holds a four-year professional Diploma in 'Biodynamic & Integrative Psychotherapy' from the 'Tracht Psychotherapy Foundation' Galway. A BA(Hons) in Psychotherapy from the 'Irish college of humanistic and applied science' Limerick and a Post grad diploma in 'Supervision and Reflective Practice' from Super.Vision training and consultancy, Limerick.
Valerie is qualified and accredited Psychotherapist working in Woodquay, Galway city. She is also fully insured and is a member of the 'Irish Association of Humanistic and Integrative Psychotherapy' (IAHIP) following their code of ethics.